By your side for all your real estate projects
20M€
in turnover
169
employees
6M de m²
of managed properties
10
regional offices
A true leader in multiple areas of expertise, the Duval Group, through its French property management subsidiary Yxime, ranked fourth in France, supports its clients in their investments, from valuation of assets to on-site building management for all kinds of tertiary real estate.
Our experts offer quality services essential to the management of our clients' real estate portfolios in addition to the well-being of occupants. We are committed to improving the profitability and sustainability of client investments while reducing costs associated with those properties.
Located throughout France, our network offers investors the advantages of unified asset management, while ensuring the proximity and availability of an independent and human-scale organization.
Yxime provides targeted solutions for every type of real estate asset. We offer our clients, investors and users commitment, responsiveness and tailor-made services.
Céline Buchart
Head of Yxime

Complete management of your real estate assets
Yxime offers a full range of services: asset management, property management, facility management and consulting:
Negotiations and marketing
Audits and certifications
HSE risk management
Streamlining of operating expenses
Study of environmental and sustainable development issues
Facilities management
Renewable energies management
A valuation of your real estate assets
Property Management
We ensure the day-to-day real estate management of your buildings (offices, shops, SDC-AFUL-Logistics, company restaurants, public domain). Based on our dynamic, proactive and transparent strategy, we establish quality relationships based on mutual trust that enable the proper functioning of the building (rental, accounting, administrative and technical management).
Our teams of portfolio and accounting managers are available to work in English and directly with our clients' IT systems.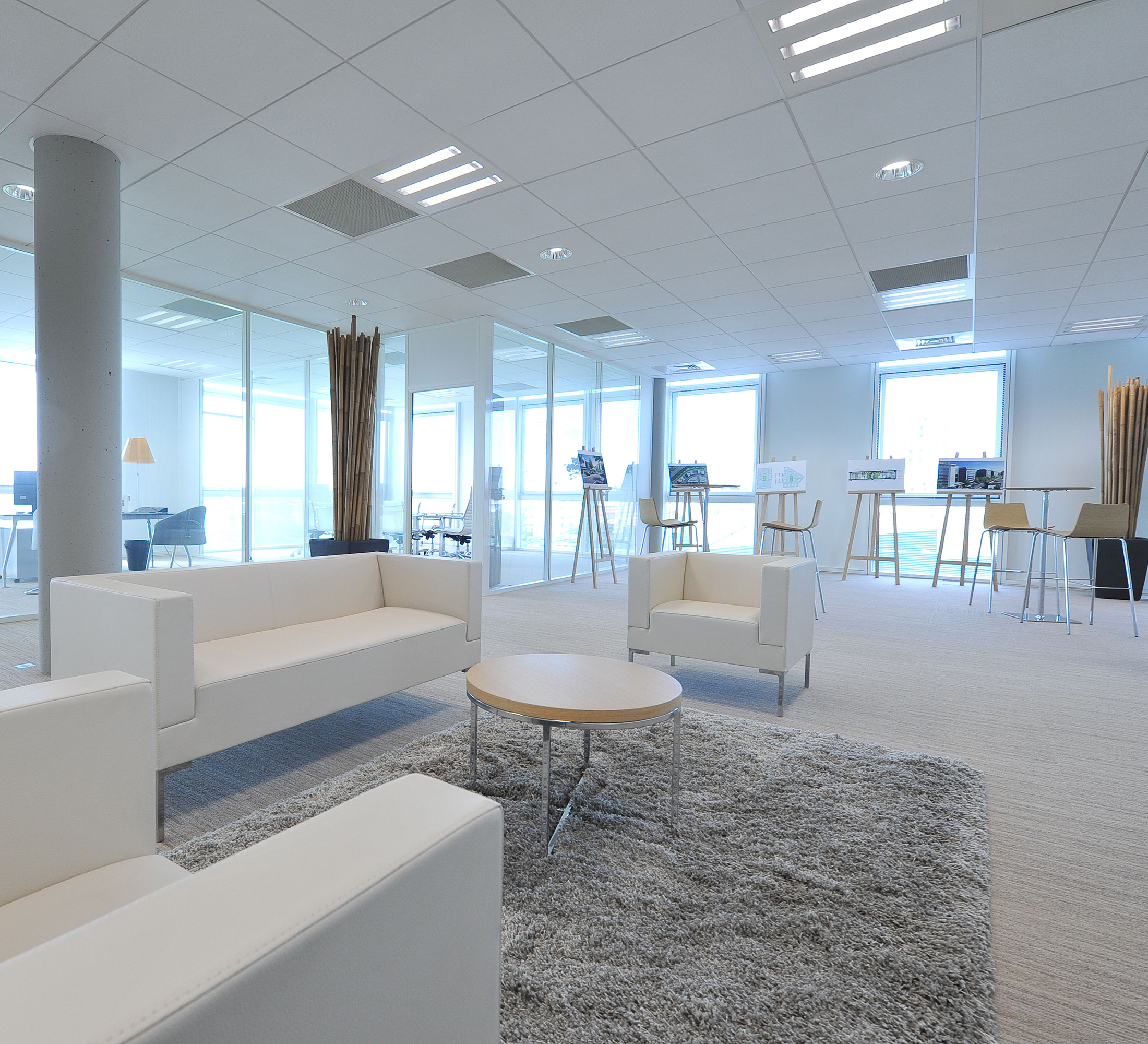 Asset Management
We support you in your investment, arbitrage and portfolio enhancement transactions. Once your investment criteria are identified, we target the products that best correspond to your requirements (location, core, core value, yield and added value).
Our teams advise you on the valuation of your real estate, marketing and tenant relationships. We can handle lease negotiations, assist you in the marketing of vacant space and manage optimization or renovation works on your property.
Facility Management
From consulting to setting up service contracts, we are involved in the entire process of managing a building, while adapting to your needs.
We are involved both in technical property management (buildings, facilities, green spaces), as well as in providing occupant services and site management (hospitality, occupant quality of life and comfort, cleaning, reception, etc.). Our teams can also advise on implementing real estate strategies (geographical positioning, property searches, renovation or remodel works, audit, etc.).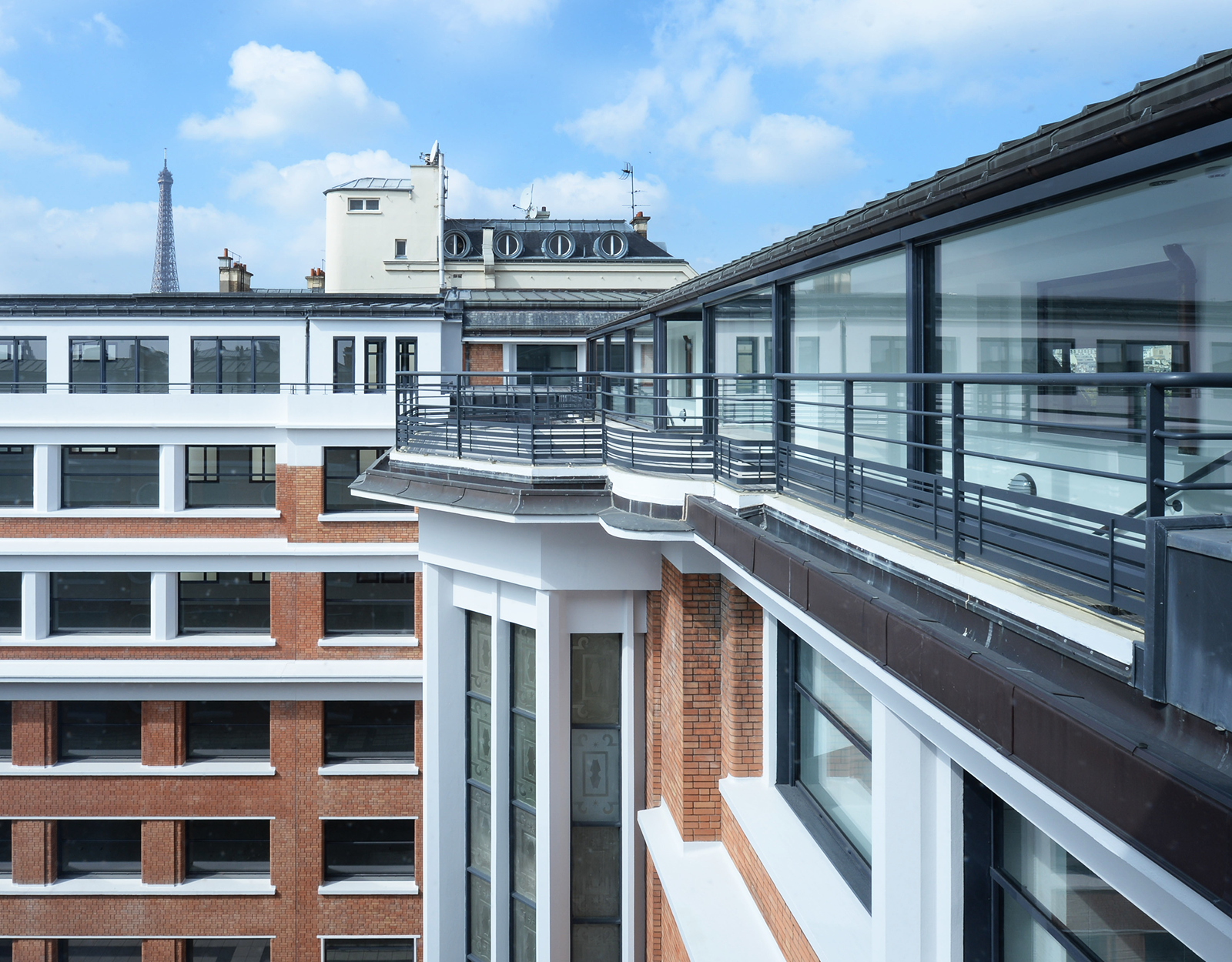 Project Management
We manage all types of work on property sites. From calls for tenders to project management, planning, financial monitoring and implementation, our team is available at all stages of your projects. We also offer specific consulting assignments: technical audits, operating budgets, on-site start-up, energy optimization, data room creation, warranty management, etc.
Transaction
We guarantee the confidentiality of all client data involved in transactions. With our network of institutional owners and family offices, we have developed this service to meet the demands of our clients who are constantly on the lookout for fresh opportunities.
Yxime asset management can also meet specific partnership needs.
Building Management
Complex, large-scale sites or campuses require a site-specific team. We appoint building managers to your property to be responsible for its daily local management. As such, we are the direct contact for the occupants and look after their needs and requests. We follow multi-year construction works plans and monitor their achievement.
Our team also offers economic and financial management of your buildings (energy consumption, optimization of overheads, etc.).
Assistance with all your needs
Offices
Whatever your type of property, size and location, we respond to all your needs with adapted offers. For the proper management of your building, we recommend a dedicated team to match your asset-type, meet your needs and match your interests as closely as possible. We can propose a unique set of services for the property, for example a concierge service, a sports hall, a conference centre, personal services, building information modelling, etc. We also offer assistance in obtaining labels such as HQE, BREEAM or LEED for your properties.
Company restaurants
In a regulated environment, our company restaurant department offers expert support from creating the structure to setting up the catering service. We represent users with collective catering companies where our goal is to ensure quality of service, cost control and compliance with regulatory requirements and hygiene standards. We put sustainable development at the heart of EIR management, which requires all the risks to be managed.
Co-ownership properties
We proactively manage, lead and coordinate owner communities through co-ownership legal entities. To best meet needs, we ensure transparency of financial flows, rigorously monitor expenses, master legal and accounting issues and create close relationships with co-ownership council members. More than 50 entities have hired us to manage their co-ownership.
Management of complex buildings and campuses
Our team in charge of complex or large buildings are experts in all regulatory matters, as well as the operational management of high-tech installations. In addition, we also handle all safety issues. We are in daily contact with your occupants in order to monitor your investments as closely as possible.
Logistics
Recognized by operators in the logistics market, our dedicated department supports you in the management of your property, whether an isolated warehouse, business premises or a multimodal platform. Our environmental protection experts have all the skills necessary for complete management of your assets (regulatory controls, relations with sustainable development government departments, monitoring of environmental protection regulations and Seveso standards, administrative relations). Our regional network in close physical proximity to your properties and tenants ensures regular management of your logistics fleet.
Public heritage
We assist local authorities, public institutions and agglomerations of municipalities in the management and optimization of their property assets. Our experts provide support in the inventory, identification and control of proprietary risks related to your property, as well as their quality optimization.  Together with our consulting services at Duval Group, we can define and advise you in setting up a master plan for streamlining your property.
Retail
Whatever type of retail property you own (arcade, shopping centre, retail park or shop), our retail department provides complete management services. We manage marketing plans and provide commercial, rental and real estate management (or co-ownership management). Our range of services mean we can scale our offers to meet the challenges our clients face in terms of size, geolocation, location, catchment and profitability.