A synergy of trades in waste recovery
3,000 tonnes
of waste recycled per year
50
staff members
3
business lines
Africa Global Recycling (AGR), created in 2013 in Togo, is a benchmark in the green economy of waste recovery in sub-Saharan Africa. The company puts waste at the heart of a new economic model and social innovation on the continent.
AGR is uniquely positioned with its operational excellence and ability to awaken companies and local authorities to the appeal of waste sales by creating a virtuous circle of purchases, becoming the first company in West Africa to offer a package of innovative solutions that combine economic and environmental performance.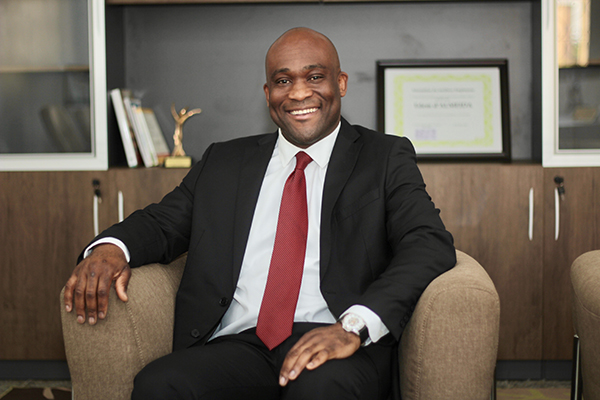 The best way to predict the future is to create it. Faced with expanding environmental issues, my profound desire is to develop this new economic and social model where waste is the main performance driver.
Edem d'Almeida
Founder and Head of Africa Global Reclycing
Raising funds for education
Africa Global Recycling is behind "Moi Jeu Tri", a series of social and educational projects aimed at making schools a major player in the management and recovery of recyclable waste. The aim is to educate children about recycling.
Recycling and waste recovery
AGR is divided into three business lines and operates throughout the waste management and recovery chain, mainly plastics and paper, from collection to recycling.
AGR Tri Valorisation, whose operating centre is in Lomé, collects, sorts and recycles 3,000 tonnes of waste per year.
AGR Conseil specialises in environmental policy engineering, global management and waste recovery.
AGR Négoce is a trading and brokerage centre for recyclable waste for the paper, plastics and metallurgical industries.