Shaping cities around better living together
Designing neighbourhoods where it is good to live, work and stroll has been our raison d'être for over 25 years. From the beginning, communities have trusted us for our stability and long-term vision. Every day, we contribute to the development of attractive cities by ensuring a mix of uses.
As a real estate developer, owner and investor, our Group is known as a pioneer in urban development, integrating all business lines within a single group. Our Group acquires, manages and develops real estate assets according to a strategy that creates long-term economic and civic value.
Innovative and responsible: our watchwords to build the future. The synergies between the business lines give Groupe Duval a unique ability to develop large-scale urban projects. The Duval Group supports the many different regions in France with all kinds of real estate projects, from commercial and office buildings to mixed urban programmes.
Our teams are constantly innovating to ensure the quality of life of the users of our real estate projects. Each of our projects illustrates our Group's ability to shape cities around the goal of improving life together.
Valérie Dubant-Küng
Head of Real Estate Development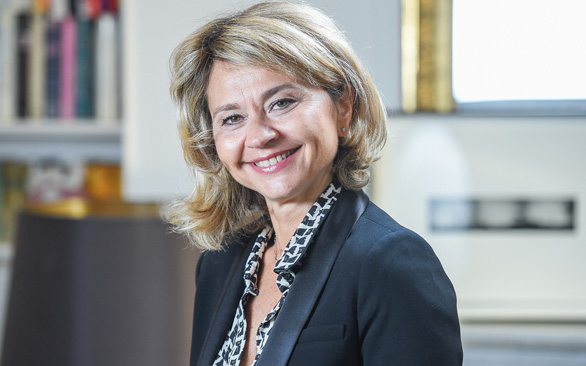 Support in all major real estate markets
Groupe Duval designs real estate projects of all kinds by focusing on, listening to and supporting its customers. For more than 25 years, it has carried out innovative, responsible and sustainable operations that contribute to the quality of life and well being of users and residents. The Group operates in all major real estate markets and supports its partners in all project phases.
Our Group has created its portfolio of development properties through a controlled strategy and processes aimed at limiting risks. Each project requires approval, based on prior commercialization, administrative permits, financing, etc., by an investment committee and then a launch committee composed of members of the general management, legal department, financial department and technical teams.


Mixed projects


Residential block housing


Business parks

Major projects

Multi-dwelling units


Retail

Offices
Shopping centres and retail parks contribute to the economic development and standing of urban areas. Groupe Duval ensures that these facilities are perfectly integrated into their surroundings and develops strategies to optimise flows for the benefit of retailers, investors and local decision-makers.
Placed at the centre of each stage of the Group's project, customers benefit from spaces adapted to their needs, from the commercial offer to landscaping. The attractiveness of France's many regions is thus strengthened, while responding to the goal of local officials to make economic development part of a sustainable dynamic.

Commercial complex Hall in One, Saint-Chamond (42)
Office real estate, logistics platform and business park
Office space involves a twofold challenge. The first concerns user requirements: the spaces must be functional yet correspond to the company's image and values. The second concerns investors: tertiary assets must meet market needs. Comfort, control of operating costs and adaptability are all features of sustainable profitability.
Whether creating, restructuring or expanding, the Duval Group designs customised and scalable office buildings, logistics platforms and business parks that correspond to its customers' ambitions. Controlling costs, deadlines and the quality of its buildings are central to our development priorities.

Oxane offices, Saint-Herblain (44)
Housing and specialized residences
The Group is involved in all types of residences to meet the needs of local authorities and growing demand for these innovative products. It builds family housing, tourist and business residences and residences for seniors or students, but also acts on behalf of its private or institutional investor clients.
Quality housing is a Group specialty: choice of sites, enhancement of interior and exterior spaces, architectural quality and landscaping are at the heart of its approach to providing sustainable housing, in line with needs and regional requirements.

Triptik Residence, Faches-Thumesnil (59)
Often initiated by local authorities, mixed urban programmes respond to economic and social development needs. The goal of such programmes is to contribute to pleasant neighbourhoods including a mix of housing, shops, office space, health centres, sports and socio-cultural complexes.
The Duval Group's various areas of expertise enable it to provide a global offer combining urban quality, functionality and environmental integration. Whether housing, retail, commercial real estate or public facilities, the Group offers long-term support to local authorities, from planning to the delivery of construction projects, including making legal and financial arrangements.

Major project: La Maison du Peuple, Clichy (92)