A unique model of the Silver Economy
6
open residences
20
planned residences for 2025
Happy Senior designs, builds and manages senior service residences located in France's city centres. These non-medical residences accommodate autonomous seniors in spacious and perfectly adapted apartments, offering all necessary daily services and high-level support while still respecting their occupants' autonomy.
The Duval Group, with its 20 years of experience in real estate development and residential services management, provides the financial guarantees and support functions necessary for the development of its subsidiary, Happy Senior.
Our offer of senior service residences aims to keep today's seniors in the heart of the city where they can be connected and active. In addition to improving living conditions by offering seniors apartments adapted to their needs and desires, we want to change the way society sees seniors.
Marc Lebreton
Head of Happy Senior
A response to the needs of today's seniors
In 2050, one-third of the French population will have reached senior age, or about 22 million people. The French are living longer and better. The increase in life expectancy coupled with a significant improvement in the living conditions of French retirees and seniors is prompting public authorities and private actors to entirely re-examine the housing supply adapted to autonomous seniors in response to an increasingly pressing demand.
The concept of senior service residences is the most appropriate offer for our new society, which must now work with the Silver Economy, in which old age will not be a factor of exclusion or social handicap. Our approach favours the optimization of our residents' property, which may involve a temporary transfer of life estate, lifetime annuity, gift to family members, or quite simply the secure management of property.
Our financing concept makes it possible to generate additional income at retirement that will sustainably finance the stay in our residences. Happy Senior teams will take care of all operations before, during and at the end of a resident's stay. This financing concept often even generates sustainable purchasing power to add to retirement income.

Residences where life is good
Our innovative concept is essentially based on the optimization of the environment and services adapted to the needs of today's seniors. The two essential commitments of a senior service residence to its clients are adapted housing in a good location, as well as access to a human environment that, beyond the services offered, contributes to maintaining social cohesion.
Our residences are located in the heart or direct vicinity of city centres, where social diversity makes it possible to develop trans-generational ties and social mixes. They are living spaces open to the outside world, with "double-sided" activities, for example the presence of a fitness centre managed by a physiotherapist open to the public. The life of our residences is organized around common spaces and multiple activities, yet respecting the privacy of our residents in order to ensure their personal development and daily well-being.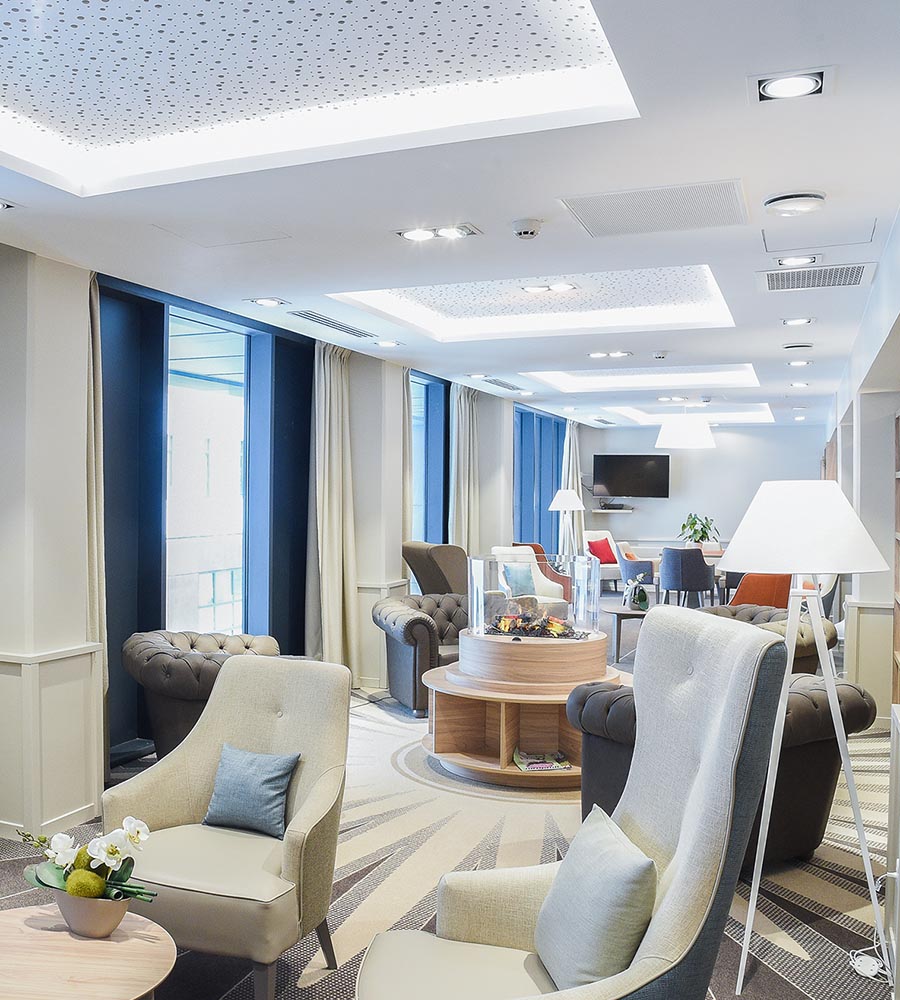 Common room, Castres residence (81)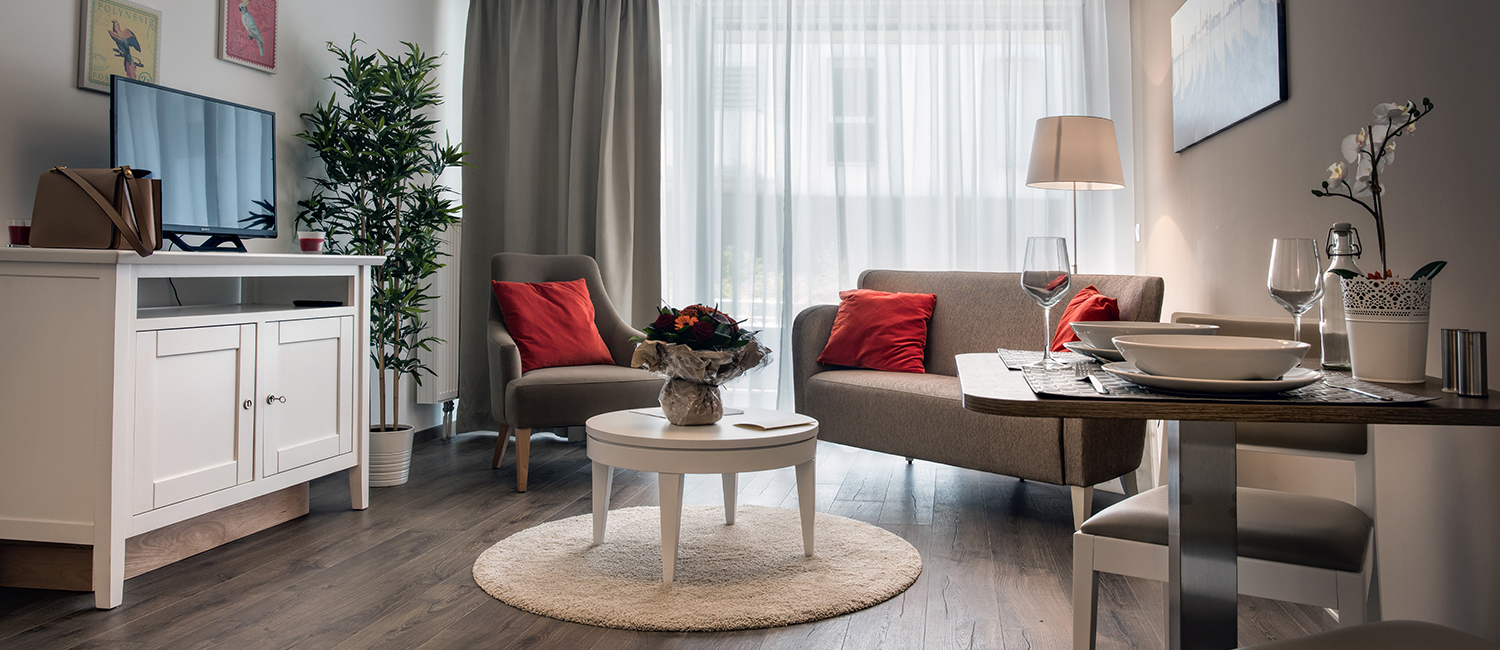 About fifteen attentive employees per residence contribute to making our residences feel lively and human by offering all the services necessary for the safety and serenity of our residents, 24 hours a day.
Apartment, Capinghem residence (59)
Castres Residence (81)

Capinghem Residence (59)

Residence in Valenciennes (59), scheduled to open mid-2019

Marseille Residence (13), scheduled to open mid-2020