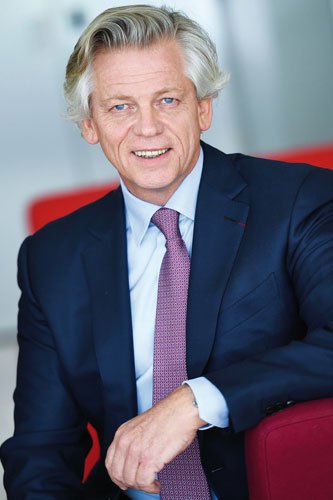 Chairman - Founder
ÉRIC DUVAL
Born on 6 April 1959 in Rennes, Eric Duval is the founder of Groupe Duval. Married, he has two children, Louis-Victor Duval and Pauline Duval, who is currently Managing Director of the Group. Self-taught, Eric Duval created Groupe Duval in 1994 after having worked in his family's company. He developed the group by diversifying its business lines and taking it international.  Today, Groupe Duval maintains strong positions in four sectors: real estate, operations, innovation and international microfinance and insurance .  Eric Duval has built the second-largest European player in tourist residences (Odalys), the European leader in golf courses (Ugolf), the world leader in golf course networks (Le Club) and the fourth-largest property management company in France (Yxime).<br/>A philanthropist, Eric Duval formed the Association Duval to support numerous charitable organizations that work with some of the most vulnerable populations across the globe. This Association currently holds consultative status with ECOSOC, the United Nations Economic and Social Council. A committed citizen of the world, Duval's humanitarian efforts have been repeatedly recognized, including by the U.N. for his commitment to the empowerment of women.  Eric Duval is a knight of the French National Legion of Honor, as well as an officer of the Mali, Ivory Coast and Cambodian national orders. He holds the title of Honorary Counsel, in France, of the Democratic Republic of Ivory Coast and of São Tomé and Príncipe. Eric Duval was named ambassador of the Pontifical Foundation Gravissimum Educationis by Pope Francis.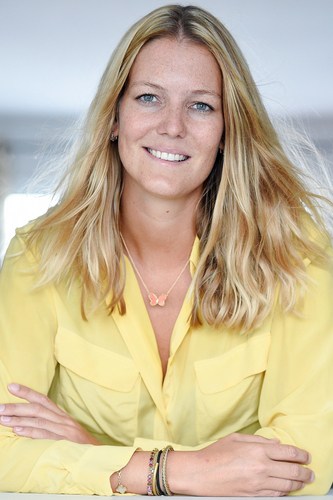 Managing Director
PAULINE DUVAL
After studying management at the University Panthéon Assas (Paris II), Pauline Duval moved to the American financial capital to complete her studies at the Metropolitan College of New York where she graduated in General Management. Her training led her to become an Acquisition Analyst with an international real estate company based in New York. Back in France in 2012, she joined the family group. She became Director of Strategy in charge of the development, diversification and digitalization of the Duval Group's activities. She initiated investments in young innovative companies, convinced that this was a solid source of growth.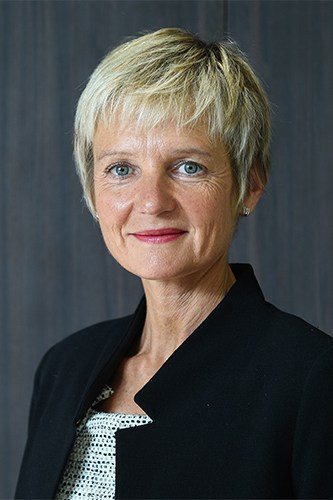 Managing Director
LYDIA LE CLAIR
Lydia Le Clair joined the Group in 1998, where she is currently Managing Director. Lydia Le Clair began her career as a chartered accountant with several firms, and also has experience in statutory auditing and audits. Lydia holds an advanced degree in accounting.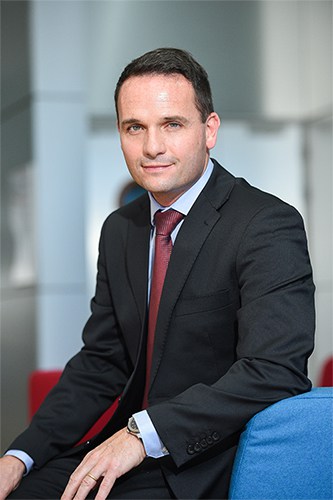 Deputy Managing Director
RICHARD FALQUERHO
Richard Falquerho is the Deputy Managing Director of the Groupe Duval. He began his career in 1997 as Financial Controller at Sita (Suez Group Waste Division). In 1998, he joined the OCP group in the pharmaceutical sector, first as a management controller and then, in 2001, as Group management control manager for France and Belgium. In 2004, he was recruited by the Legris Industries Group as Group Financial Control Director. Richard Falquerho joined Imfined in 2009 as Group Administrative and Financial Director. Richard holds an advanced degree in Finance from the University of Rennes I.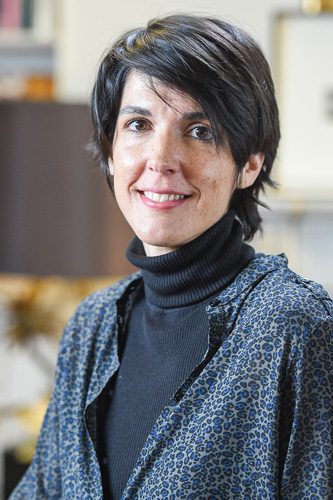 Head of Administrative & Financial
MARIE-AIMÉE GONANT
In 2014, Marie-Aimée Gonant joined the Groupe Duval as Head of Administrative & Financial. She holds an advanced degree from Paris Dauphine University and a diploma in accounting, and began her career as a chartered accountant and project manager in the audit and consulting firm BM&A for nearly ten years. In 2008, she joined the Altaréa-Cogedim real estate group, where she became Director of Accounting and Tax.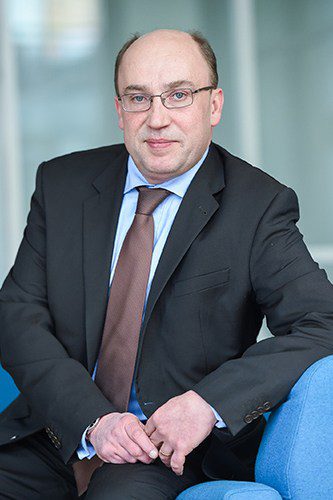 Secretary General
FRÉDÉRIC LAMOUREUX
Frédéric Lamoureux joined the Duval Group in 2004 as General Counsel after starting his career in the media. He currently holds the position of Secretary General of the Group. A graduate of the Institute of Comparative Law at the University Panthéon Assas (Paris II), Frédéric Lamoureux also holds a post-graduate degree in contract law.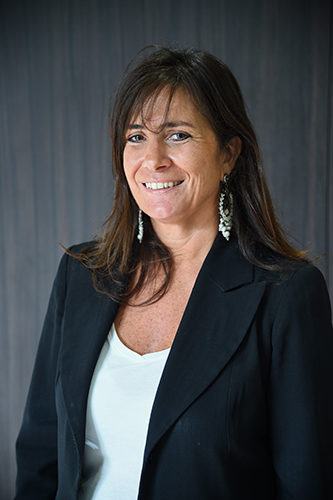 Head of Human Resources
ISABELLE MAUREL
Isabelle Maurel joined the Group in 2004 as Head of Human Resources. She began her career as a legal advisor in labour law for a consulting firm for five years. She then joined the Human Resources Department at Club Méditerranée headquarters where she remained for nine years. She first worked as a labour law counsel before becoming head of human resources. Isabelle Maurel holds an advanced degree in labour law from the University of Poitiers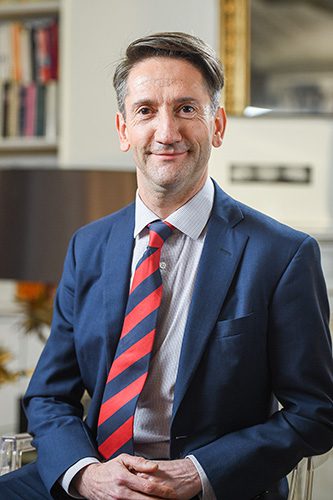 Head of Legal
DIDIER MOUTARD
Didier Moutard joined the Groupe Duval in 2013, where he is Head of Legal. An attorney for 14 years at Clifford Chance, he practiced within the firm's real estate and financing groups. In 2002, he was named general counsel of Stam Europe, a fund and asset management company. He helped establish several real estate funds in various countries and advised them on issues related to their financing and acquisitions, mainly in the real estate sector. Didier Moutard is the Honorary Founding President of JURIDIM, the French association of real estate general counsel. He holds an advanced degree in business law from the University of Panthéon-Sorbonne.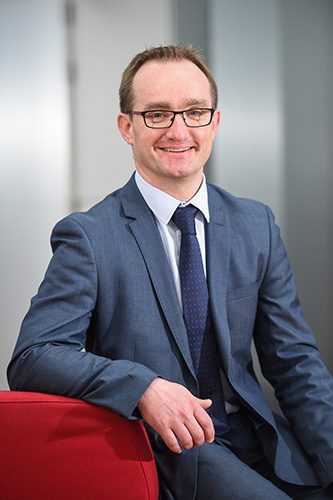 Head of Treasury & Finance
CHRISTOPHE TRIBALLIER
Christophe Triballier began his career with the Roullier Group in 1999 as head of the back office of the treasury department. In 2001, he joined the Groupe Duval as treasurer and became head of the finance department in 2011, in addition to treasury.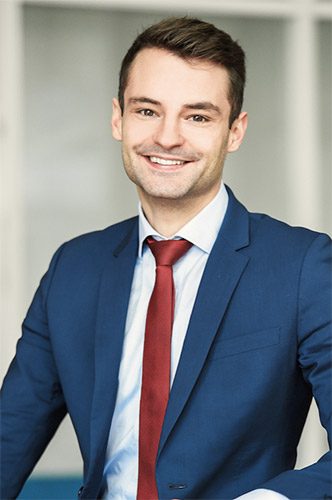 Head of Communication
FLORIAN SILNICKI
Florian Silnicki joined the Group in 2014, where he is currently Head of Communications. He formerly worked with a Parisian crisis management consulting firm where he advised large groups before founding the LaFrenchCom agency. Florian Silnicki holds a Master I in public law from the University of Paris II Panthéon-Assas and a Master II in public communication from ISMAPP. He is a graduate of the Institut d'Etudes Judiciaires de Paris.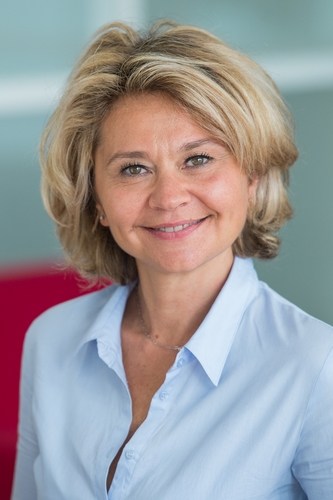 Head of Real Estate Development
VALÉRIE DUBANT-KÜNG
Valérie Dubant-Kung joined the Groupe Duval in 2005, where she is the Head of Real Estate Development. She first joined the legal department for development and in 2008 took over the real estate legal department, then became the Group's real estate legal director. Holder of a master's degree in private law and a postgraduate degree in criminology, she began her career working with a court-ordered liquidator in Lyon. She then joined the legal department of a leasing management company where she remained for 13 years.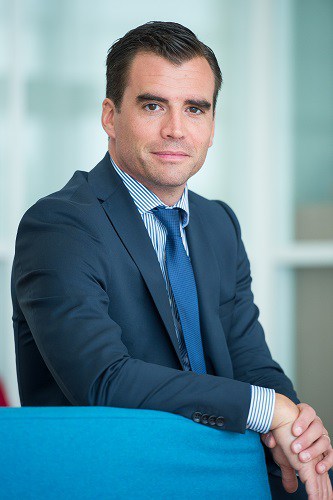 National Commercial Director for Housing
CÉDRIC MURAT
Cédric Murat joined the Groupe Duval in September 2017 as National Commercial Director for Housing. Reporting to Valérie Dubant-Kung, Director of Real Estate Development of the group, Cédric's main objectives are to assist the directors of the regional real estate development subsidiaries of the group in defining their residential sales strategy. After starting his career at Nexity as a Sales and Financial Advisor, he joined Nacarat Promotion in 2014 as Sales and Marketing Manager. Cédric is a graduate of the Ecole Nationale de Finance et de l'Immobilier (ENFI).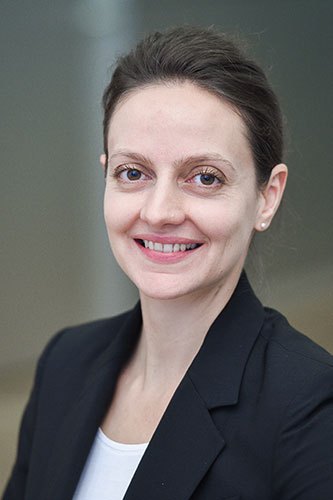 Head of Major Projects, PPPs and Institutional Relations
ARMELLE DE GAYFFIER
Armelle de Gayffier is the Head of major projects, PPPs and institutional relations of the Groupe Groupe. She began her career in 2002 at SCET, a subsidiary of Caisse des Dépôts. Armelle then joined the financial engineering consulting unit for real estate at Entenial Bank, where she worked with local authorities on the rationalisation of their real estate and land assets. In 2005, she works for Crédit Foncier as a Client Manager in the PPP market. In 2007, Armelle joined the real estate development division of the Groupe Duval as Head of major projects, PPPs and institutional relations. Armelle is a graduate of IEP Paris and holds a master's degree in urban planning from Sciences Po Paris.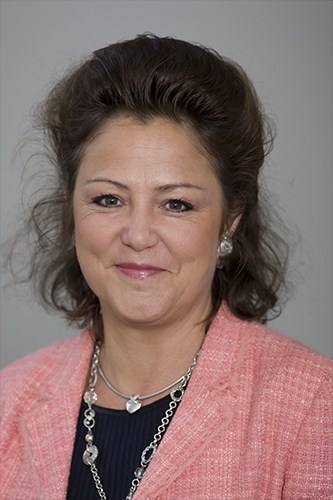 Regional Director - Grand Ouest
NATHALIE AZAÏS
Nathalie Azaïs began her career at Cirmad Prospectives (Bouygues Group) in Rouen as a project manager. From the marketing and development department of that group's headquarters in Saint Quentin en Yvelines, she would later assume a transversal position developing French subsidiaries. After returning to Rouen for a functional stint at Quille's General Management department assisting the General Manager, she returned to Cirmad Prospective in Nantes as Project Manager. In 2004, Nathalie Azaïs joined the Duval Group to create and organize and run the subsidiary Grand Ouest real estate development in Rennes and which covers Brittany, Normandy and the Pays de Loire. Today, more than 100,000m² have been built by the company and the staff includes 15 operational employees. Nathalie Azaïs holds a diploma from the Compiègne Business School.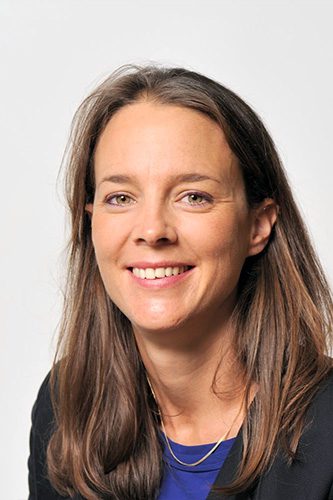 Regional Director - Occitanie
ELODIE GALKO
Elodie Galko was appointed Regional Director – Occitanie of the Duval Group in 2014. Prior to that, she was Regional Director of Linkcity (a subsidiary of Bouygues Construction). After four years of teaching at AgroParisTech, she continued her career in 2007 in the public sector as Deputy Head of the Office of Agriculture and Environment at the Ministry of Economy. In 2009, she joined the office of Bruno Le Maire, then Minister of Agriculture, as advisor in charge of sustainable development, agri-food industries and companies. In 2012, she was appointed Director of Partnerships at INRA (Institut National de la Recherche Agronomique). Elodie Galko is a graduate of the École Polytechnique and holds a Master's degree in environmental economics and a doctorate in public economics from INRA.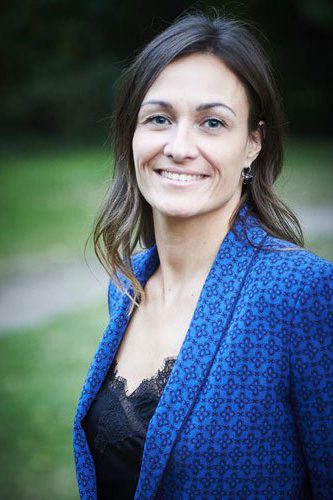 Regional Director - Grand Est
SOPHIE LACOGNE
Sophie Lacogne began her career in real estate in 2002 at Mosaïques SA, a general contracting company, where she developed the construction division over four years. In 2006, she joined the Bouygues Construction group for its subsidiary Cirmad Est, as head of land development. In late 2009, she joined the Vinci Construction France group to develop Adim Est Alsace agency, now a recognised player in the Strasbourg real estate market. She joined the Duval Group in September 2016 as Deputy Regional Director for Real Estate Development in the East. Sophie Lacogne holds a Master's degree in project management and management of architectural heritage.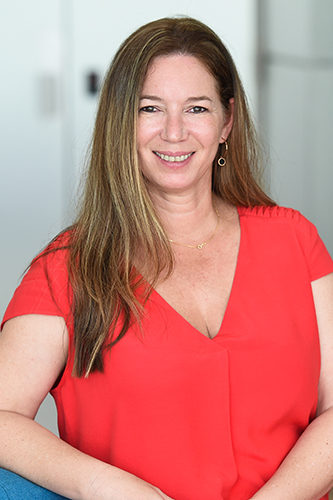 Regional Director - Caribbean
HÉLÈNE PRIEM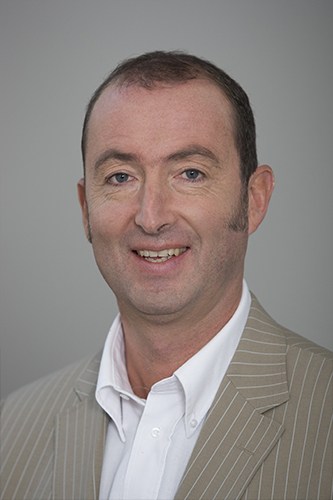 Regional Director - Atlantique
ÉRIC DEROO
Eric Deroo is the Director of Atlantic Real Estate Development, a position he has held since 2010. He began his career with the Eiffage Group in 1987. In charge of the development of Socafim Sud-Ouest, he then became Deputy Secretary General of Socae Atlantique in 1992, taking over the management of SAE Immobilier Centre Val de Loire in 1996. In 2000, Éric Deroo joined the Duval Group as Deputy Director of Atlantic Real Estate Development.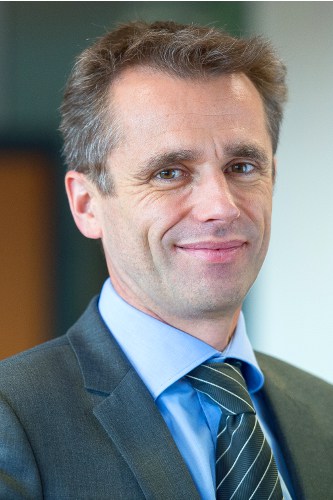 Regional Director - Hauts-de-France
BERTRAND GOENEAU
Bertrand Goeneau joined the Groupe Duval in January 2017, as Deputy Director of Development for the North, before being appointed Director of the Hauts-de-France region. He began his career with the Bouygues Construction Group, as a Site Manager then as Head of a Research Unit. In 2004, he began to manage the Sud Vendée – Charentes agency for Bouygues Immobilier, then, in 2009, he took over the regional management of development, commercial real estate and service residences for the Brittany and Pays de la Loire regions. Two years later, he was appointed Loire Océan Director. In 2013, he managed a company specialized in electrical engineering technical trades. Bertrand Goeneau holds an MBA in management from EM Lyon and a technical college degree in civil engineering.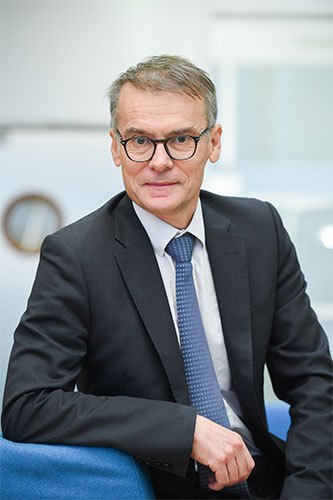 Regional Director - Île-de-France
FRANÇOIS MICHOT
François Michot began his career in 1989 at Vinci (CBC), where he worked as a construction engineer and then as a construction manager. In 2000, he was appointed Deputy Project Manager in charge of production at AGF Immobilier, where he worked on major projects (Les tours IGH Olivier de Serres, Cristal, Hôpital Laennec and ZAC Kleber). In 2007, he became Deputy Director of Valuation in charge of development at DTZ Asset Management. In this capacity, he developed and managed portfolios of multi-product and single-product real estate projects (offices, housing, logistics, businesses, shops, etc.). In 2011, he joined the Duval Group as Director of Real Estate Development for the Île-de-France region. François Michot holds an engineering degree from ESTP.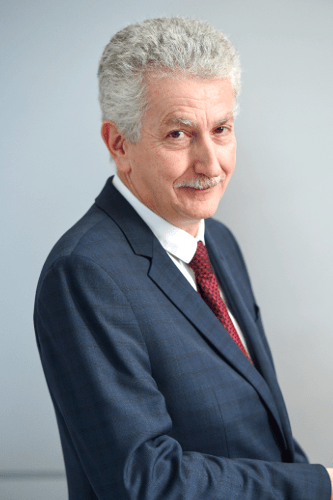 Regional Director - Auvergne Rhône-Alpes
MARTIN REVEL
Martin Revel is the Duval Group's Regional Director of Real Estate Development for Auvergne Rhône Alpes. He was previously Director of the Lyon branch of BNP Paribas Immobilier Promotion Résidentiel. From 2007-2015, he held positions of branch manager for Grand Lyon and then regional director for the Southeast at Nacarat. He also served as director of commercial real estate at Sogeprom from 2004-2007. Martin Revel is a graduate of the Public Service section of the Institut d'Etudes Politiques de Paris. He holds an advanced degree in urban planning and development from Sciences Po Paris, and has taught real estate economics at the ICH Rhône-Alpes since 2010. He was a lecturer in the DESS d'aménagement et d'urbanisme program of the IEP Paris from 2001-2008 (real estate operations in French regions). Martin Revel has served as treasurer of the Fédération des Promoteurs Immobiliers Rhône-Alpes since 2012.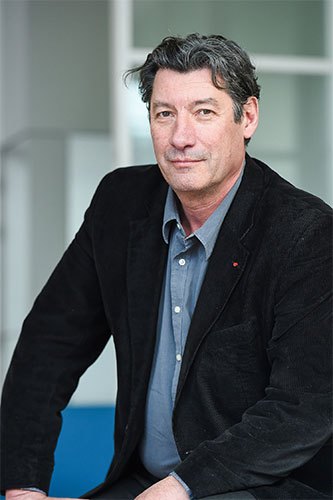 Head of Duval Conseil
PHILIPPE RIBOUD
Philippe Riboud joined the Group Duval in 2008 as Head of its consulting subsidiary. Before starting his career in real estate, Philippe Riboud was a top athlete in fencing with 6 Olympic and 11 world medals. In 1989, Philippe Riboud embarked on a career as a winegrower. For more than 17 years, he was the owner and Head of the Château Roubine winery in Lorgues, in the Var region. Philippe Riboud also served as a consultant for television channel Canal+ between 1992 and 2008, covering the Olympic Games. He is a graduate of the European Business Institute and wrote his master's thesis on the training and career transitions of top athletes. He has served on several national and international sports bodies, including the French Fencing Federation (Vice-President), the CNOSF and the IOC Athletes' Commission for 12 years.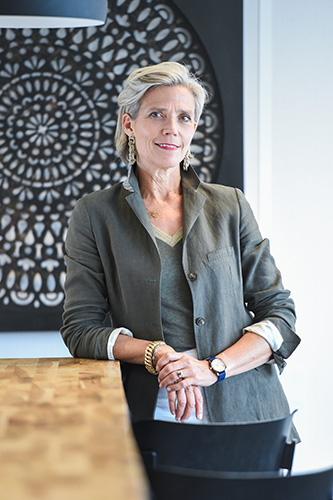 Head of Yxime
CELINE BUCHART
Céline Buchart was appointed Head of Yxime, a property management subsidiary of the Duval Group, in July 2019. Since 2015, Céline was Head of the Corporate Department at Cushman & Wakefield before becoming Director of Corporate Client Services. Between 2002 and 2015, Céline Buchart held the position of Key Accounts Director at DTZ after having been Head of the User Center of Nai Evolis. From 1989 to 2001, she was a strategy consultant, notably within the company Eurogroup. Céline Buchart holds a level II diploma from the school of agro-business and territories management IHEDREA, a Master's Degree from the BBS and an Executive Management at HEC.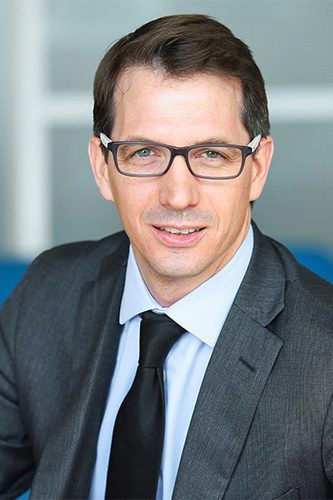 Head of Alamo
MATTHIEU GAZU
Matthieu Gazu joined the Groupe Duval in 2011, first as Head of Development, then as Head of Alamo. Matthieu Gazu began his career in 2000 as a Business Engineer in the energy services sector. He then held the position of Branch Manager for 5 years. In 2007, he joined the sales department of Bouygues Rénovation Privée, where he was in charge of tertiary restructuring projects and operational development. Matthieu Gazu is a graduate of the Institut National des Sciences Appliquées in Rouen.
Head of Property Management
ANTOINE PETRELUZZI
Antoine Petrelluzzi is appointed Director of the shopping centers of the Groupe Duval in February 2018. He reports to Fadila Bounaceur, Director of Asset Management. In 2011, Antoine Petrelluzzi began his professional career as a Transit Agent in Guadeloupe. He joined the metropolis in 2014 and became Operating Agent for Heppner, specialized in transport and logistics. In 2015, he became Real Estate Manager for Imfined, subsidiary of Groupe Duval, then appointed Head of Property Management. Antoine Petrelluzzi holds a master's degree in science and technology in logistics engineering, e-logistics and supply chain sustainable, obtained at the University Versailles-Saint-Quentin in Yvelines, promotion 2013.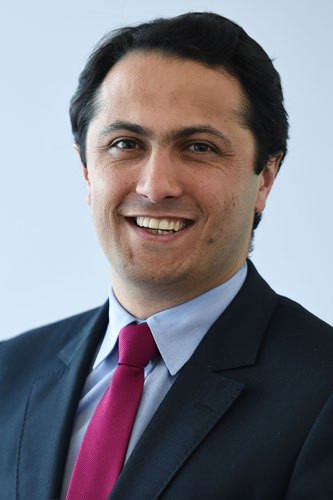 Head of Patrimoine & Commerce
MATTHIEU GUEUGNIER
Matthieu Gueugnier began his career in finance in 2002 at Andersen, where he worked as an auditor for CAC 40 companies. In 2004, he joined Ernst & Young, where he was assigned to major accounts in the banking and insurance sectors. Starting in 2007, Matthieu Gueugnier specialised in mergers and acquisitions (M&A) advisory services in the real estate sector at Société Générale Corporate & Investment Banking (SG CIB), where he advised major real estate players (Icade, BPCE, Unibail, etc.) in their strategic thinking. In 2012, he joined the Groupe Duval as Head of the listed real estate company Patrimoine & Commerce. Matthieu Gueugnier holds a master's degree in corporate finance and capital markets from EDHEC. He has also spent extended periods of time in Asia, South America and the United States.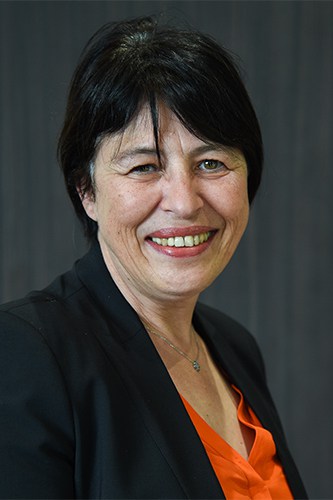 Head of Asset Management
FADILA BOUNACEUR
In 2001, Fadila Bounaceur joined the Groupe Duval and held the position of Corporate Secretary at Cegis, then a subsidiary of the Group.  Today, Fadila is the Director of the Asset Management. She then became wealth management director at Imfined. A law graduate from the University of Saint-Maur, in Val-de-Marne, she began her career as counsel in various semi-public companies and then joined a private-public housing company as Corporate Secretary for ten years (1988-1998).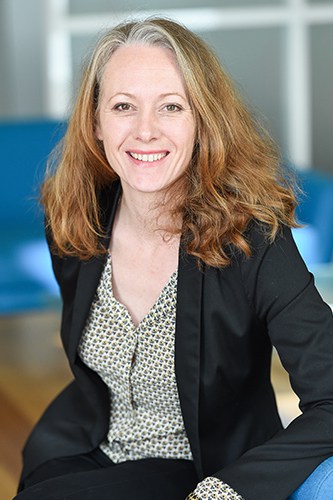 Head of Investments
CLAIRE MARTEAU
Claire Marteau is the Groupe Duval's Head of Investments. She holds a postgraduate degree in real estate law from the University of Paris I (Panthéon-Sorbonne) and began her career in 2001 as an asset manager, first with Ségécé (Klépierre) on shopping centre portfolios in Europe (Central Europe, Spain, Portugal) and then, from 2006, with Axa Investment Managers. In 2013, she joined the commercial department of Cushman & Wakefield as head of owner-advisory services before joining Ciloger as a senior asset manager.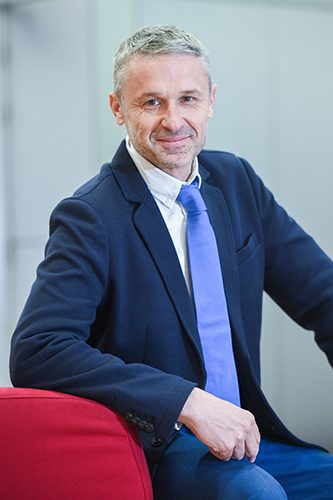 Head of Africa Region
PIERRE CARPENTIER
Pierre Carpentier is a graduate of the Ecole Centrale of Marseille and the Institute of Business Administration of Paris. He has been working for 20 years in investment in Africa and joined the Groupe Duval in January 2018 as Head of Africa Region. He manages the Group's development on this continent and in particular topics related to access to finance and macro finance.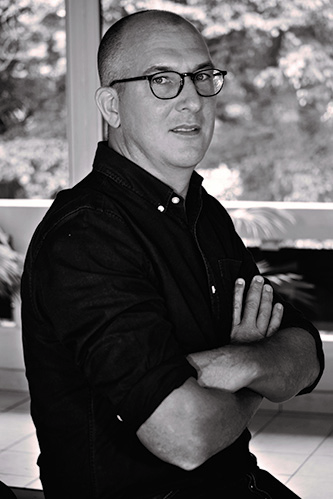 Head of Fondations et Forages d'Afrique
Benjamin SOUFFLET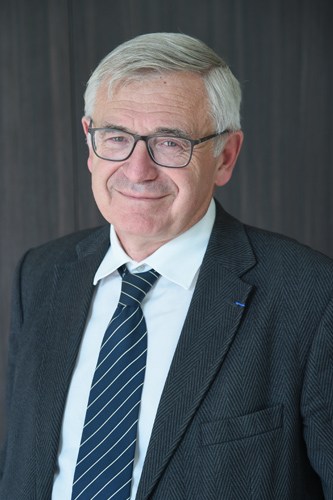 Head of African Real Estate
JEAN GADENNE
Jean Gadenne began his career in 1978 with Boschetti-Wilhelem, a General Contractor in the construction and public works sector. In 1987, he joined the Dumez Group for the North region as Director. In 1993, he took over the northern regional management of the SARI-SEERI Group, a real estate group specialising in the development and promotion of residential and office properties. He then joined Voies Navigables de France where he was Director of Waterways Development and Heritage from 1994-2007. In 2007, he became Director of CIRMAD Nord and CIRMAD Belgium. In 2011, he was named Director of Development and Commercial Strategy for the SERGIC group. In 2012, Jean Gadenne joined the Duval Group's real estate development department in the construction development division as Director of the North-East Region. In June 2017, he was appointed Chairman of Duval Aménagement, a recently created subsidiary of the Duval Group dedicated to urban development. Jean Gadenne is a graduate in civil engineering from Ecole Nationale des Ponts et Chaussées, class of 1977. In early 2019, Jean Gadenne was appointed Head of African Real Estate.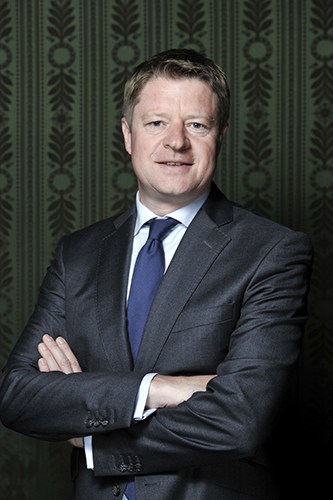 Head of Odalys
LAURENT DUSOLLIER
Laurent Dusollier joined the Groupe Duval in 2015 as Head of Odalys. In 1992, he began his career as a Key Account Manager at Procter & Gamble. Laurent Dusollier joined the Roland Berger consulting firm in 1998 as a Consultant and later held the position of senior partner, responsible for the consumer goods, retail and tourism sectors. A sales engineer, he is a graduate of Solvay Brussels School.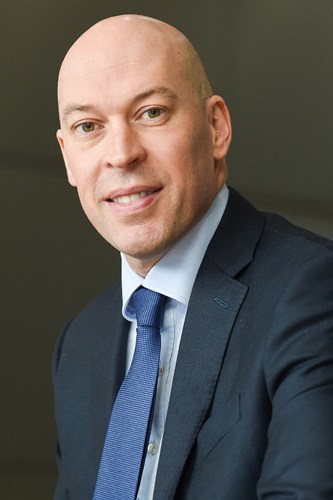 Head of UGolf
PIERRE-ANDRÉ UHLEN
Pierre-André Uhlen began his career in 1993 with UGolf, then New Golfs de France, as an intern in the Golf du Champ de Bataille in Normandy. He is now the Head of UGolf. In 1996, he held his first important position as Assistant Manager of the Nancy-Pulnoy Golf Club. He then managed a private golf course on the France-Luxembourg border for two years before returning to NGF in 2000 to manage the Golf de Metz. In 2009, when UGolf had become a subsidiary of the Duval Group, Pierre-André Uhlen was appointed to reinforce the teams at headquarters near Paris. Initially as director of new operations, he eventually became deputy managing director in 2011 and then managing director in 2012. Pierre-André Uhlen is a graduate of the International Golf Academy in Montpellier. An excellent golfer (Handicap Index 4), Pierre-André Uhlen is also an avid basketball player and runner.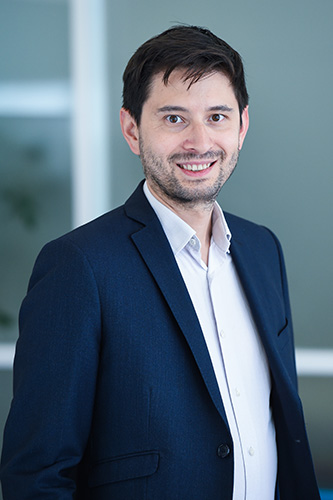 Head of Happy Senior
GUILLAUME TRUONG
Deputy Managing Director since 2018, Guillaume Truong was appointed Managing Director of Happy Senior Residences in December 2019. Guillaume started his career with Gecina, which he joined in 2004. He notably worked as Investment Manager on the products of diversification (hotels, logistics, health). He became Heaf of investments for Gecimed, a property company dedicated to the walls of clinics and retirement homes until its disposal in 2016. He graduated from the University of Paris 1 (Magistère Aménagement & Urbanisme) and ESSEC (Masters) specialized in urban and real estate management and Real Estate Chair).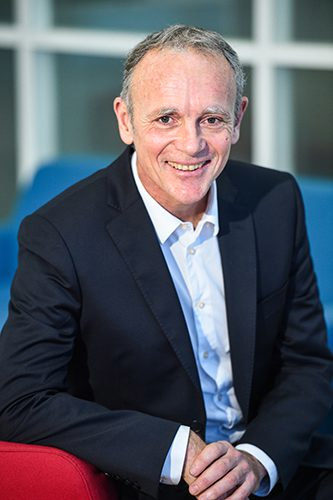 Head of L'Atelier du Poissonnier
ERIC LEMELINAIRE
Eric le Mélinaire is the Head of the Atelier du Poissonnier for 2018. He reports to Duval Group's Deputy General Manager, Richard Falquerho. He began his career as a Marketing Product Manager and International Buyer at C&A. In 1989, he joined Toys'R'Us France and became Marketing and Communications Director in 1996. In 2005, he joined Go Sport as Marketing and Communication Director, then held the same position at Grand Optical from 2007 to 2009. 2009 in 2018, he is Commercial Director, Marketing and Business Development at Belle Illoise. Eric le Mélinaire holds a master's degree in marketing from the European Business School in Paris, awarded in 1988.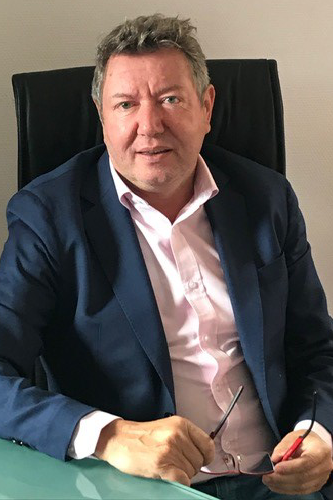 Head of Foods
ÉRIC SARRAZIN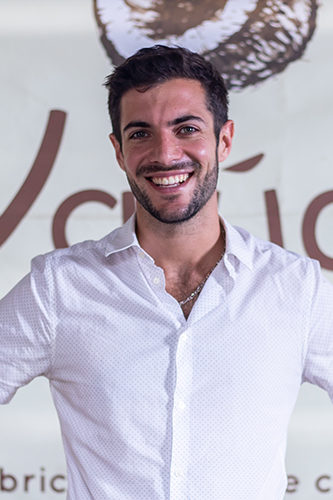 Founder and Head of Valúdo
GUILLAUME TAUFFLIEB
Graduate of the University of São Paulo in soil science and agronomy in 2012 and AgroSup of Dijon in agronomy engineering the following year, Guillaume Taufflieb carries out various missions on tropical agronomy and informs himself of the creation and management of companies across different countries for 5 years. In 2014, he became Plant Manager in Sao Tome and Principe for SOFCING Agricultural Company for 3 years. In 2017, he created the company Valúdo to export products from the production of coconut, while enhancing the image of Sao Tome and Principe. Valúdo became a subsidiary of the Duval Group in 2018.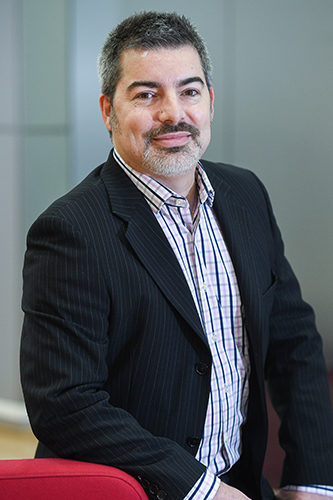 Head of IT System
ARNAUD DESBOIS
Born in the east of France, Arnaud Desbois gets his first job in IT as a Helpdesk technician at Total. He joined the Bic Group as Systems Administrator for 4 years and joined Protegys, an insurance company, as Infrastructure and Operations Manager. Seven years later, he joined the Bel Cheese Group as IT Operations Manager. In 2016, he joined the Groupe Duval to set up a structure and a governance, as well as the digital transformation of the group.