Production and marketing of coconut oil
100 %
organic and fair trade
300
harvesters
2,8 M
coconuts harvested
Valúdo, or "dried coconut" in São Tomé and Príncipe Creole, aims to export products from coconut production while enhancing São Tomé and Príncipe's image.
Located in São Tomé and Príncipe, Valúdo is committed to offering certified organic and fair trade coconut products. This commitment means that respect for human beings and the environment is at the heart of Valúdo decisions and actions.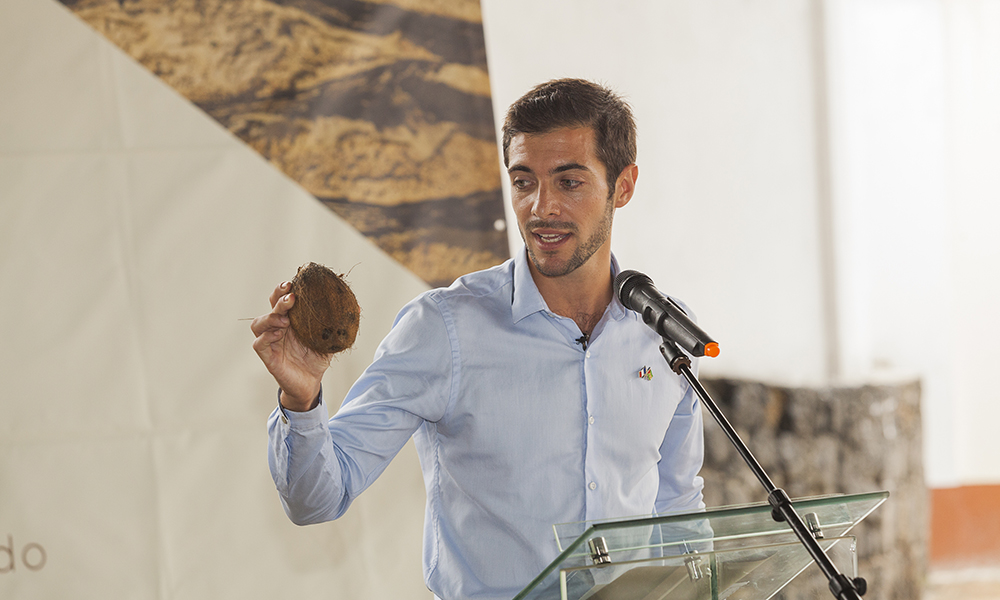 Our mission is to give meaning to the quality of our products. We seek to offer coconut products produced with a high level of social and environmental responsibility, unique flavour and 100% certified São Tomé and Príncipe origin.
Guillaume Taufflieb
Founder and Head of Valúdo
Superior know-how for exceptional products
We support farmers through technical training in order to improve crop productivity by combining traditional São Toméan practices with modern quality and control processes. As an economic driver in the region, we are committed to preserving São Tomé and Príncipe's biodiversity.
We are presently developing a network of agricultural sharing with a high level of social responsibility through organic and fair trade certifications. We are working to restore the country's abandoned coconut groves and to respect the diversity of agricultural crops.
By promoting the know-how and excellence of our growers, we share their pride in offering an exceptional product grown according to local tradition.

Fair trade certified products
Fair trade certification motivates producers and gatherers by offering stable coconut prices, as well as a constant demand throughout the year.
Quality is an essential criterion of choice for consumers and a guarantee of responsibility and transparency towards our customers. We strive to produce top quality oil at every step of the process, from design to production.
Valúdo also organizes transport and logistics to and from their production sites. This includes even the most remote communities of the São Tomé and Príncipe islands, so as many producers as possible can develop their coconut business.